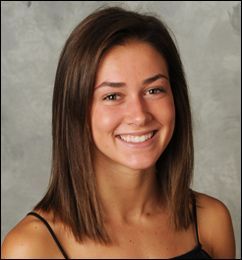 Mason High School
Swimming

A six-time high school swimming All-American, Ashley Volpenhein in her career won seven Ohio state championships, including six individual state titles and one relay state title. She currently holds two Ohio Division I state records in the 50 freestyle (22.35) and the 100 freestyle (48.96).
This past season, Ashley was named Greater Miami Conference Swimmer of the Year for the fourth straight year. She also twice has been named by the Cincinnati Enquirer as Cincinnati Swimmer of the Year.
Ashley competed in the U.S. Olympic Trials in 2016. She was selected to USA Swimming's 2015 World Junior Team and the 2015-16 USA's National Junior Team. An Academic All-American with a 4.6 GPA, Ashley will continue her swimming career on scholarship at Stanford University.
CONGRATULATIONS, ASHLEY!
MVP of the Week - Dec. 13, 2016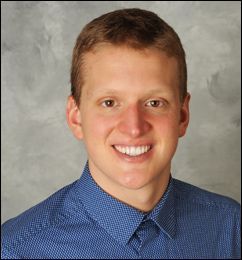 St. Xavier High School
Swimming

St. Xavier's six-time All-American swimmer Grant House is the winningest high school swimmer in Ohio history. In his great varsity career, Grant captured 17 Ohio state swimming championships - eight in individual events, five in relay events and four in over all team championships. He holds six St. Xavier swimming school records and twice has been named Ohio Div. I Swimmer of the Year.
This past season, Grant won four Ohio state titles while setting state and tournament records in each of the four events. He led the AquaBombers to a record-setting 9th straight Ohio team title and was named the 2016-2017 Div. I Swimmer of the Year by the Cincinnati Enquirer and by the Cincinnati.com Greater Cincinnati Sports Awards.
Grant was an Olympic Trials qualifier and is the YMCA national champion in the 200-yard freestyle, setting a national record. He also is an Academic All-American and will swim collegiately at Arizona State University.
CONGRATULATIONS, GRANT!
MVP of the Week - Feb. 14, 2017