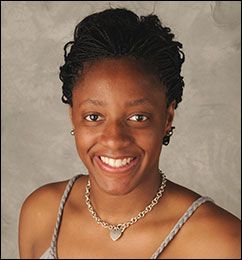 Princeton High School
Basketball
Class of 2014

Princeton senior Kelsey Mitchell is one of the most decorated women's basketball players in Cincinnati high school history. A consensus #1 point guard in the USA for the 2014 class, Kelsey led the Lady Vikings to the Ohio state Div. I championship and is graduating from Princeton with 15 basketball records, including being the school's all-time leading scorer (2,051 points) despite her junior year missing 15 games with injury. Just this season alone, Kelsey was named a McDonalds' All-American, Parade All-American, Women's Basketball Coaches Association All-American, Gatorade Ohio Player of the Year, Ohio Ms. Basketball, MVP of the Ohio state tournament, Cincinnati Player of the Year, Women's Sports Association Player of the Year and numerous other honors. Kelsey will play collegiately at Ohio State University along side her twin sister Chelsea, also a Princeton High basketball all-star. Their dad Mark Mitchell is an Ohio State assistant coach.
CONGRATULATIONS, KELSEY!
MVP of the Week - Dec. 17, 2014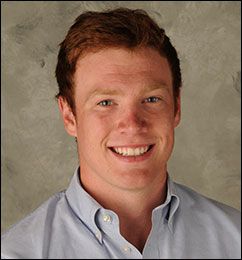 Moeller High School
Football, Basketball & Baseball
Class of 2013

A three sport athlete, Moeller's Gus Ragland as a football quarterback led the Crusaders to the Ohio state title, notching one of the best-ever performances in the history of the state championship game. Gus accounted for a record eight touchdowns in the title game win vs. Mentor-- five rushing, three passing. It was the Crusaders' 2nd straight football state championship. For the season, Gus passed for 2,085 yards (22 TDs) and rushed for 1,674 yards (30 TDs) and was named GCL Player of the Year, Cincinnati Div. I Player of the Year, Southwest Ohio District Offensive Player of the Year, Ohio Offensive Co-Player of the Year and MVP of the Ohio state championship tournament. Gus will play football next season at Miami University. Also a baseball star and pre-season honorable mention All-American, Gus was a key member of the 2013 Ohio state championship team and on the mound went 7-0 with a 0.69 ERA. For his efforts, was named 1st team all-city. He also played basketball for the sectional champion Crusaders and was a member of the student government.
CONGRATULATIONS, GUS!
MVP of the Week - June 10, 2014